NEWS
There was published an interview with the Director of PRIO LLP, Dikanchiev Askar Alievich, who told about the activities of PRIO, perspectives of development and plans for 2018.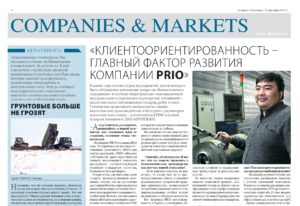 The original: https://dknews.kz/opinions/25-business/59996-obsuzhdenie-aktualnykh-voprosov-kazakhstanskogo-soderzhaniya.html 
November 23, in the Palace of Independence,Astana, a landmark event took place – Forum of Kazakhstani manufacturers/ The main goal of the Forum was the establishment of long-term partnerships with Kazakhstani suppliers of goods, works and services.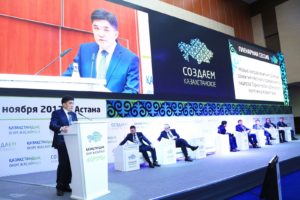 The the Forum demonstrated the possibilities of a new format for discussing topical issues of the "Kazakhstan content" in the system of industrial-innovative modernization, joint enterprise and presentation of new projects and decisions on efficiency and cost reduction of products of Kazakhstan producers.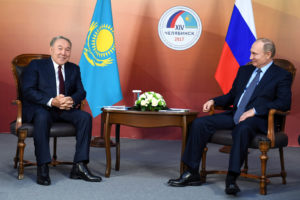 During the XIV Forum of Interregional Cooperation of Kazakhstan and Russia in Chelyabinsk, President of Kazakhstan Nursultan Nazarbayev said that "up to 2030, according to experts' forecasts, about 60% of professions will disappear in various spheres, and more than 180 new professions will appear simultaneously. According to the report on human development in the next five years, more than a third of the knowledge, skills necessary for employment will change. This is a serious challenge, the solution of which should become one of the important priorities of our cooperation with you" . ( "Capital.kz" writes).